The best places are the ones you find accidentally. For me, West Auckland's Rose Hellaby House is such a place. On a quiet Sunday morning, my boyfriend and I were driving home after a party. Leaving our friends to nurse hangovers of varying severity, we had decided to take advantage of the cool sunshine and take the scenic route home. So it was that we were trundling along Scenic Drive, a winding country road with marvellous views over Auckland, when I spotted a sign next to a driveway that disappeared into the bush.
Tim, who's lived in West Auckland all his life, had never noticed the sign before. We had all day, so we turned back to investigate. The first thing we noticed upon the cresting the driveway was a garden gnome. Then, through an island of trees, there appeared a colonial-style house. Someone obviously lived there, so it seemed strange that it would be open to the public.
We got out of the car and followed a mossy path up the side of the house, discovering more garden gnomes along the way. Under the shade of an enchanting tree, draped in golden ribbons of sunlight, there was a bench. Next to it was a birdbath and, next to that, a cat. It meowed at us and slunk off further around the house, as though inviting us to follow. We did so, and were confronted with somewhere that immediately made us wish we'd had a picnic with us.
Behind Rose Hellaby House is a lawn on the edge of a cliff. There's a picnic table and a lookout platform.  From the lookout platform you can see the forested hills and houses of West Auckland, the volcanoes and skyscrapers of the city centre, and out to the harbour beyond. There's a helpful sign to point out exactly what it is you're seeing. It's a view you can look at for a long time.
But Rose Hellaby House isn't just a great picnic spot. Someone does live in the house, but they keep part of it as a wonderful antiques shop. This is only open on weekends and public holidays, however, so it was lucky for us that it was a Sunday. Tim and I have a thing for antiques shops. The woman running the shop was lovely to chat to, even if she did mistake us for brother and sister.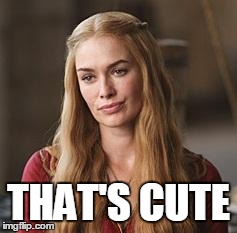 She was also rather taken aback that we'd be interested in antiques in the first place, being so young. At that point, the cat we'd seen earlier came in and jumped up on a side table. I asked the lady if she was at all worried, having a cat in an antiques shop. She replied that the cat had only ever broken one vase, going after a fly in a window. How sweet.
So if you're looking for somewhere to have a picnic in the Waitakeres, Rose Hellaby House on Scenic Drive is an interesting spot. It's a real hidden gem. Rose Hellaby herself was interesting too: an adventurous, green-fingered philanthropist with a penchant for garden gnomes. She gifted her house to the people of Auckland to enjoy the views and gardens as she had. You can see a display dedicated to her at the Arataki Visitor Centre.